TIANJIN HOUSE
A Design with
reMIX Studio
Date
2017
Location
Tianjin, China
Type
Transformation
Phase
Cocept - SD
Status
Unrealized
Visualizations
Independent work
Responsibility
Spatial Design, Interior Design, Representation, Documentation, Client Meeting
Tianjin House is a residential project commissioned by a young couple to transform a private house located in the suburb of Tianjin City. I was tasked to independently development a design scheme for the transformation. The proposal takes on the intention to challenge the conventional circulation of multi-storey houses as well as include a series of programs to fulfill the owners' everyday living and working demands.
Entry Atrium
Slabs are modified to expand the interior. An open triple-height space is created besides the front entrance that connnects vertically the three levels. The atrium introduces more light inside without creating bigger openings to the preexisting structure.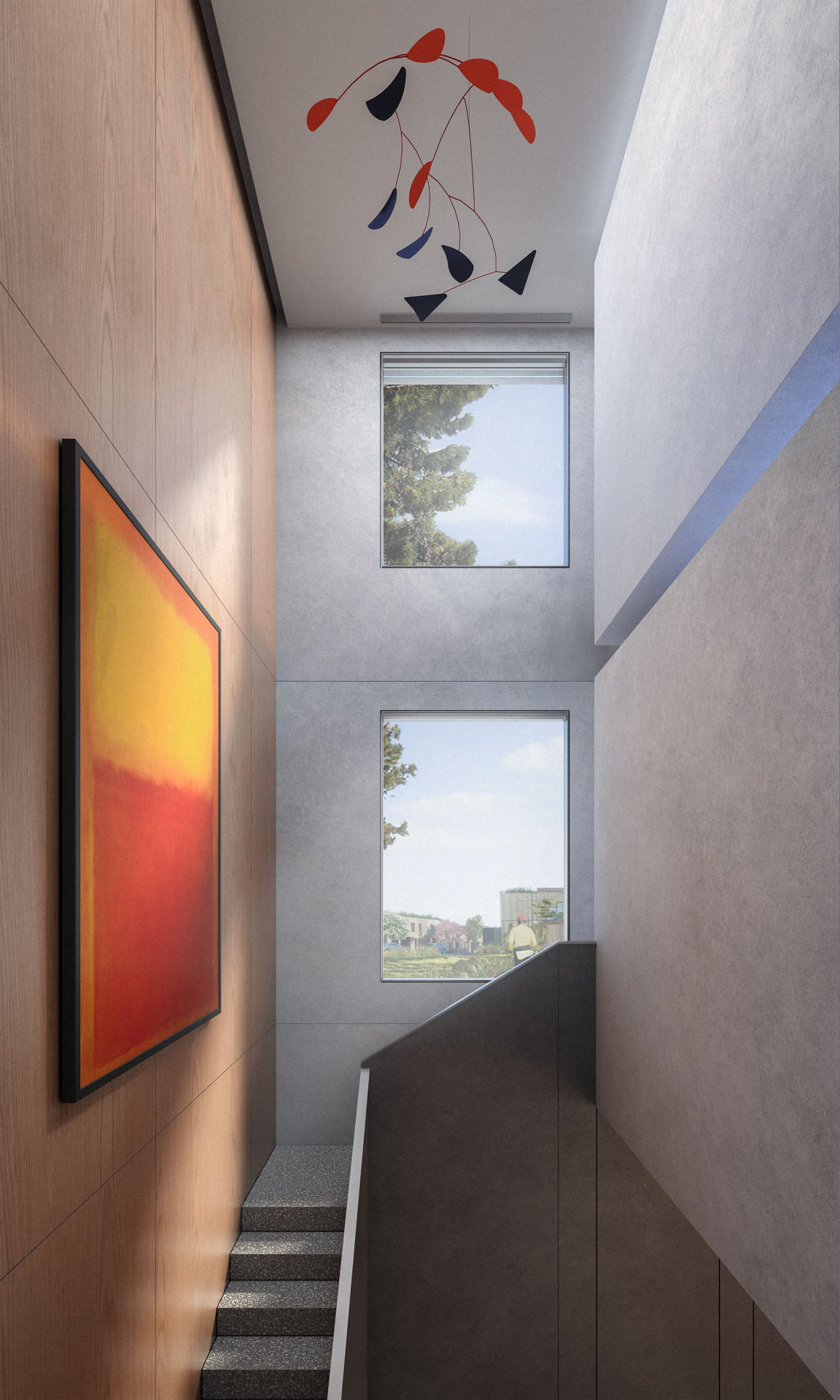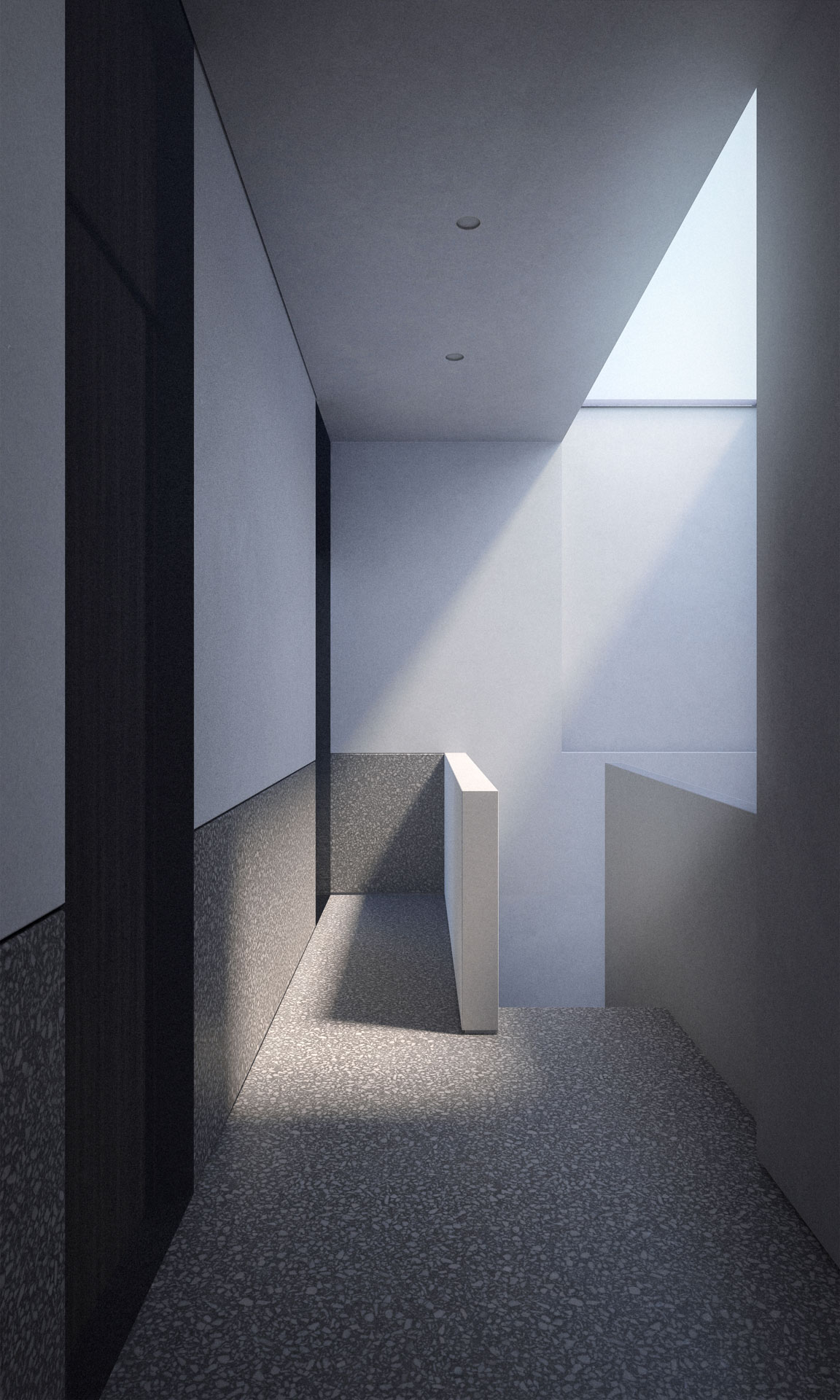 Linearity
The hallway marked with grey terrazzo flooring runs as the spine throughout the house
Space in Progression

The design transforms the original centralized vertical circulation into a linear one. The addition makes possible a continuous experience through the house, linking together the public and private space of the residence.
The proposal inserts a volume with a shelf wall inside, hovering over the sunken garden at the back of the house. The stairs within the new addition connects the first and second floor. It also provides access to the shelf wall which stores the owners' personal book collection.
Longitudinal Section
︎Back to Home
---
© 2017